clothing and accessory brands
Via Jurmala Outlet Village
A shopping mall unique in both concept and architecture with no counterparts in the Baltic States. A multi-brand, open-air outlet town!
Residents and guests of Latvia will find a wide range of specially tailored collections of fashionable clothing items, shoes, and accessories, as well as bestsellers from the previous seasons. Throughout the year we offer products from world-famous brands with discounts starting at 30% and going as high as 70%.
Vivid "Mediterranean-style" streets, fresh and clean seaside air, cozy cafes and restaurants, and the overall atmosphere of leisure-time shopping in the heart of the country, is what makes the Via Jurmala experience truly special. Keeping up the highest sanitary standards, we have ensured that each store has its independent ventilation and air conditioning ecosystem.
Via Jurmala Outlet Village presents you with 100 brands, covering various price segments. If you've ever wanted to experience the European shopping standard, boarding a flight is not mandatory anymore. No need to adjust to sales schedules, worry about crowds, and spend half of the budget on plane tickets. Instead, you can invest your money in items sold at record-low pricing.
Perfect location
European-class attraction situated between Riga – the country's heart of culture, art and entertainment, and Jurmala – a highly-developed sea resort town.
The trip to Via Jurmala Outlet Village takes only minutes, while the atmosphere and service are some of the best in the country! The unique concept of an open-air shopping center saves you the regular shopping mall nuisances, such as overcrowded stores and infinite queues. You're in for a comfortable, stress-free shopping experience.
After a busy day spent shopping, we invite you to relax in any of the Via Jurmala cafes or restaurants, visit Jurmala Golf Club & Hotel, engage in activities in Babite, enjoy a relaxing retreat in Jurmala or embrace the dynamic city entertainment in Riga.
minutes away from the Riga City Center
minutes drive from Riga International Airport
minutes away from the Jurmala City Center
Latvia – a country with a vibrant culture and unparalleled hospitality
Scenic landscapes, brilliant architecture, beautiful, miles-long coastline, premium-class hotels, excellent restaurants, and comfy cafes make it a tourist-favorite.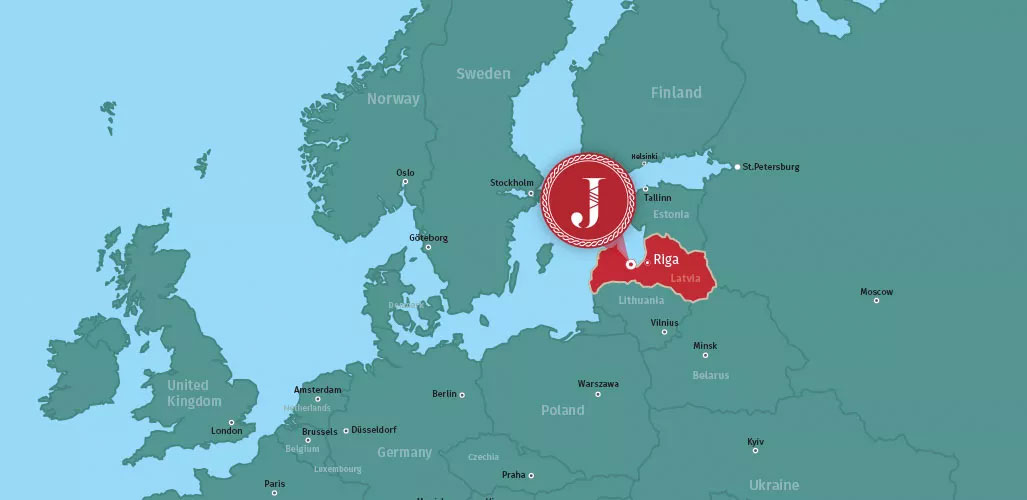 Riga is located in the center of the Baltic States and is the largest city in the region. Considered a major financial and cultural center, Riga also hosts the largest airport in the Baltics, an extensive road and railway network, and an ice-free port.
Compared to the other cities in the Baltics, Riga offers a far greater range of attractions. It also features splendid examples of Art Nouveau architecture found in its historical center.
A unique international resort – Jurmala
Beautiful pine woodland, 33 km of pristine beaches, and a city sheltered under trees, Jurmala is renowned for its natural mineral waters, the variety of luxurious wellness SPAs, and recreational centers.
With its beautifully preserved and restored Art Nouveau architecture, and plenty of excellent hotels and restaurants providing world-class accommodation wherever you look, Jurmala has become an international hub for arts, music, and entertainment.
Via Jurmala Outlet Village – withheld in the best tradition of Italian design, it's a place that encompasses the leading retail outlets to recreate an authentic brand-shopping experience.
Indoor walkways and stores seamlessly blend with the open-air restaurants and the surrounding landscape, creating a highly appealing and welcoming atmosphere. The central square provides a fantastic venue for different kinds of events while also being the right place for small meetings with friends and colleagues.

We invite you to spend your time in a positive mood, enjoying a pleasant and useful pastime every day!